The CDP Report
2022
By Twilio Segment
Welcome to the third annual Customer Data Platform report, an in-depth look into how customer data is powering our daily lives.
By examining over 10 trillion API calls from the Segment platform, we'll share the major consumer and business trends we've observed over the past 12 months.
Download the full report or continue reading our key findings below.
Another step forward for customer data platforms
Last year we predicted the pandemic would make customer data platforms (CDPs) an integral part of the modern tech stack as businesses began to make the vast majority of their customer interactions digital.
Fast forward to 2022, and the tailwinds propelling CDPs forward have only become stronger.
Across the globe, standards and restrictions on the collection, sharing, and processing of data have become tighter.
The message is clear: CDPs are now pivotal in the quest to uphold privacy while simultaneously making customer engagement more personal.
To better understand the extensive adoption of CDPs in the past 12 months, we turned to our customers' aggregated, anonymized data to learn how they're preparing for a world where first-party data takes top priority.
01
The death knell has rung for third-party data, triggered by privacy regulations across the globe.
02
The volume of customer data has continued to explode since the pandemic began.
03
Walled gardens like Facebook are flourishing in spite of privacy regulations.
04
Tech stacks are consolidating as customers opt for integrated suites over best-of-breed solutions.
05
Digital advertising and e-commerce continue to thrive on the Segment platform.
06
The trend towards data sovereignty is gaining momentum.
The data is sourced from the anonymized, aggregated usage behavior of Segment's 25,000+ customers, during the period of 11/01/2020 to 11/01/2021.
We have only included tools that have active integrations in the Segment catalog, as of 11/01/2021.
Categories are based on whether or not they are in the Segment catalog with that category tag.
The data is based on the number of customers using each destination/source, rather than the number of workspaces. In some cases, a customer may have multiple Segment workspaces.
More explosive growth in data volume
The growing demand on Segment's APIs over the past several years shows us that customer data is becoming an integral part of how businesses power their digital experiences.
From 2017, API volume grew steadily year over year, but the pandemic triggered an inflection point, with late 2020 and 2021 seeing record numbers of API calls on the Segment platform.
Tracking these API calls is a bellwether for many of the secular trends we've witnessed over the past 18 months – streaming, e-commerce, on-demand delivery, and much more – as well as a fascinating way to track the ebb and flow of consumer demand for digital services.
While we don't expect the growth in API volume to be linear forever – it will depend both on businesses' continued investment in digital experiences and the attachment of consumers to them – it's interesting to note that we've yet to see API volume come close to pre-pandemic levels.
"Our Segment and AWS framework was able to handle a peak of nearly 10 million unique concurrently streaming devices per minute. On Super Bowl game day, Segment's best in class infrastructure and Professional Services Team were some of the necessary pieces to the intake of approximately 1 million records per second."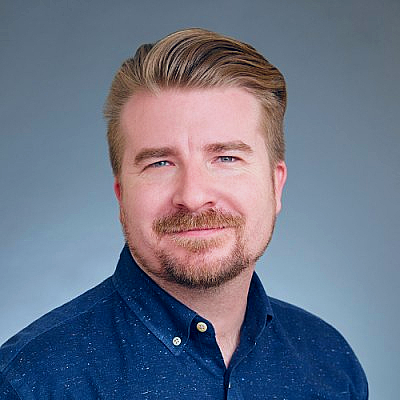 Daryl Bowden
Executive Vice President of Technology, FOX Corporation
SaaS snapshot: The fastest-growing apps of 2021
More than 25,000 Segment customers use our platform to connect their customer data to over 400 different SaaS apps. As such, we have a bird's-eye view of how the SaaS market is evolving for developer, marketing, and growth teams.
The first trend you'll notice is that it was a strong year for data warehousing tools like Snowflake and Google BigQuery.
A significant rise in data processed on the Segment platform created the need for more storage and processing bandwidth, as well as enhanced analytics capabilities. As a result, data warehouses and analytics platforms saw the largest YOY growth on the Segment platform from 2020 to 2021.
The other notable trend is the continued growth of digital advertising. In spite of shrinking marketing budgets, global supply chain disruptions, and user privacy clampdowns, digital advertising has proved to be remarkably resilient and is expected to grow 31% this year.
The Fastest-Growing Apps of 2021
Customer data platforms are riding the e-commerce wave to new heights
Even as foot traffic to physical stores picks up again, e-commerce activity continues to explode on the Segment platform.
The weekend of Black Friday / Cyber Monday saw Segment's platform reach an all-time high of API usage calls. However, these spikes weren't an aberration, and API volumes continued to accelerate well into 2021.
Unsurprisingly for a channel with so much volume, retailers are turning to customer data platforms to make sense of it all. Hundreds of retail customers have told us that, in the shifting COVID landscape, they need to take the personal experiences that an in-store associate could provide and find ways to bring those online.
Regardless of the goal, having the ability to access and act on customer data in real-time is crucial.
111 Billion
API calls passed through the Segment platform over the Black Friday weekend.
"Twilio Segment has allowed us to collect and clean all our first-party data in response to industry changes and improve the reader experience overall."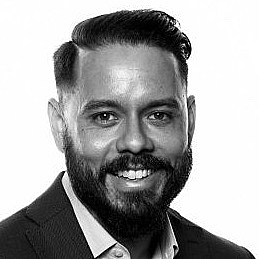 Daniel Alvarez
Chief Product Officer, Quartz
The market heads towards tech stack consolidation
Last year we saw clear indications of martech consolidation on the Segment platform, with a growing preference amongst our customer base for integrated suites over best-of-breed solutions.
Our thesis was that the COVID-19 pandemic drove organizations to adapt and simplify their martech stacks to accommodate new shifting customer behavior and new business needs.
Our data in 2021 tells a similar story. Despite the significant increase in data processed by the Segment platform, the median number of apps used was actually down by 9%.
As this trend continues, Twilio Engage, the first overarching consolidation of services into Twilio's customer engagement platform, is our bet on where the market is heading.
Segment Customers by Number of Apps Used
Walled Gardens thrive in 2021
As marketers brace for a world without cookies, they are pouring more dollars into Facebook (now Meta), Amazon, Apple, and Google.
Although these walled gardens have robust amounts of users and, therefore, valuable first-party data, exclusive dependency on someone else's walled garden is fraught with challenges.
You're subject to their rules and fees, which may change at any time, while also relying on the data they gather on the audiences you want to reach.
In 2021, our customers showed that using a CDP and leveraging the scale and reach of a walled garden gives you the best of both worlds.
Most Popular Apps
"As we evolve and scale our data strategy — working continuously to enrich our first-party digital data — we can do it with Segment."
Grace Preyapongpisan
Vice President, Business Intelligence, Meredith Corporation
50%
of Segment customers are now using our CDP for advertising purposes.
Privacy changes provide tailwinds for customer data platforms
Segment is one of many customer data platforms riding tailwinds from the growing regulation around personal data control and blocking of third-party cookies.
For years now, browsers and government regulators have rung the death knell for third-party cookies (small pieces of code used to track behavior across websites).
Put simply, privacy regulations and browsers are moving towards an internet where it won't be possible to retarget anonymous users with personalized ads across website domains.
In theory, this should spell disaster for advertisers. Instead, it's promoted marketers to rethink their existing strategies and adopt new technologies like customer data platforms that allow them to ethically leverage first-party data to connect with their customers.
Our data shows that over 50% of Segment customers are now using our CDP for advertising purposes.
Most Popular App Categories
Customer data platforms "go local" to help satisfy data regulations
The trend towards data sovereignty – data being subject to the laws of the countries or regions where it was generated – gained significant momentum in 2021. And it has led businesses to increase the practice of ingesting data at local endpoints.
In response, Segment has embarked on a one-year journey towards a regionalized product across Europe, the Middle East and Africa, as well as across Asia Pacific.
This means you can send data to Segment through regionally hosted API ingest points, as well as store data within your region.
With such developments, we can expect a new way of thinking about customer data to gain more prominence in 2022: that of data coming from the edge in, as opposed to the data center out.
It also means that anyone looking to adopt a CDP in 2022 needs to ask their vendors some tough questions: can they support the interoperability and open standards that regulations require?
Want to get the most out of your customer data?
Join the 25,000 customers on the Segment platform today.