Join the 25,000+ companies using the Segment platform
Create highly-personalized experiences
Sync your real-time customer profiles from Segment to your data warehouse with Profiles Sync.
Enrich your profiles with data from your CRM, support, financial, and other customer systems in your data warehouse.
Build hyper-targeted audiences that go beyond behavior-based personalization and take into consideration the overall health and happiness of a customer. Then activate them in all of your downstream destinations with Reverse ETL.
Sync data from your warehouse to all your destinations
Say goodbye to manually exporting and importing CSV files and custom-built Python data pipelines.
Automatically sync customer profiles and other valuable data stored in your data warehouse out to all of the advertising, marketing, sales, and other business-critical tools you rely on to engage customers and personalize experiences.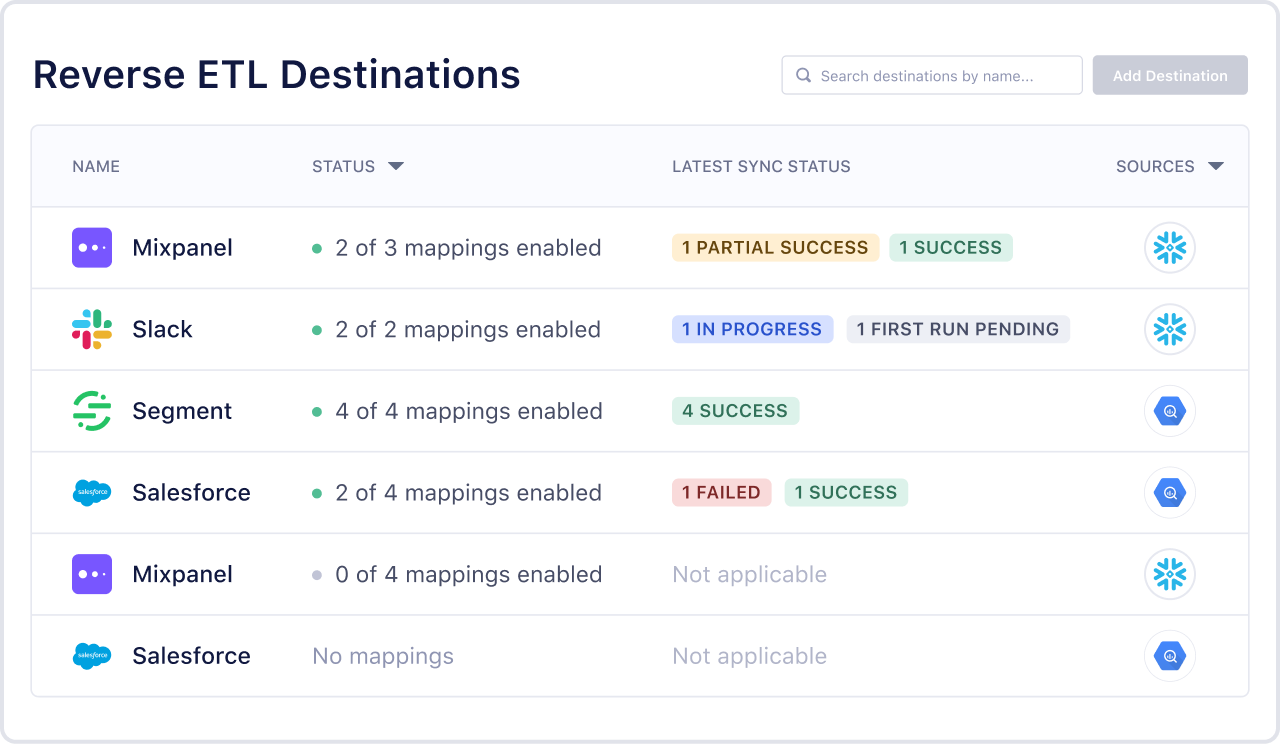 Connect to the leading cloud data warehouses
Sync Segment profiles to your cloud data warehouse of choice within minutes.
Getting started is easy
Start connecting your data with Segment.